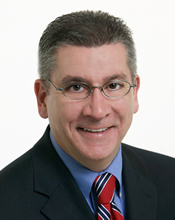 Bard Brian is a respected lawyer and founder of Bard Brian Law Offices, Pllc in Paducah, Kentucky. He has pr acticed law for over 23 years and has extensive experience working with clients in many kinds of cases. In addition, Bard's in-depth knowledge of the legal system comes from his having served as a Prosecutor, Public Advocate and District Judge.
Practice Areas: Bard represents clients who are seeking Social Security Disability benefits due to an illness or injury that makes it hard or impossible for them to work. He also protects the rights of clients in personal injury, family law and criminal/DUI cases.
Education: In 1983, Bard graduated from Murray State University (Murray, KY), where he earned a Bachelor of Arts Degree in Political Science. In 1986, he graduated from Salmon P. Chase School of Law (Covington, KY), where he earned a Juris Doctor Degree.
Court Admissions and Bar Memberships: Bard is admitted to practice law in all Kentucky State Courts and the United States Federal District Court. He is a member of the McCracken County Bar Association and the Kentucky State Bar.
Former Prosecutor and Judge: Bard's extensive legal experience includes serving as a Public Advocate -- 3 years as a Criminal Prosecutor -- and 6 years as a District Judge.
Hobbies: For six years, Bard has been training in Brazilian Jiu Jitsu. He is an apprentice instructor at the Three Rivers Academy, where you can see his photo on the instructor page.
Family: Bard has a son and a daughter. He is married to Amy Crenshaw Brian and they reside in Paducah.
"If you have a legal matter you wish to discuss, please don't hesitate to call. I will gladly speak with you over the telephone or in person, whichever you prefer. . And your initial visit is always free. You're welcome to call me anytime. I promise I'll do everything I can to help you." -- Bard