DUI and Criminal
Hire a former DUI and criminal prosecutor and former DUI/Criminal court judge with over 25 years of experience handling cases like yours. Bard [I] will give you straight answers and thoroughly examine all aspects of your case and mount a vigorous defense to protect you freedom and your rights.
Personal Injury
Don't take on the insurance company alone. Call for a FREE CASE EVALUATION. No attorneys fee unless your case is settled or won at trial. Bard has recovered over a million dollars in pay outs for his clients.
Family Law
Divorce, child support, paternity, division of property are just a few of the issues raised in Family Court. As a divorced parent I understand these issues can cause pain, confusion, and frustration. We [I} will work effectively to assert and protect your rights in Family Court.
Social Security
The government has to deny some applicants for benefits; that is just a fact. Do not try and take on the governmentby yourself. After representing hundreds of clients in social security system we [I] will help you navigate this system and get the award you deserve.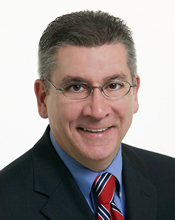 Meet Bard Brian, Esq.
Bard Brian is a respected lawyer and founder of Bard Brian Law Offices, Pllc in Paducah, Kentucky. He has practiced law for over 23 years and has extensive experience working with clients in many kinds of cases. In addition, Bard's in-depth knowledge of the legal system comes from his having served as a Prosecutor, Public Advocate and District Judge.
Bard represents clients who are seeking Social Security Disability benefits due to an illness or injury that makes it hard or impossible for them to work. He also protects the rights of clients in personal injury, family law and criminal/DUI cases. Read more about Bard Brian >
All people are equal before the law. A good attorney makes all the difference.
Bard returns our phone calls, even on weekends -- and he's very accessible.

Bard is wonderful. He's very pleasant to talk to and easy to be around. We love working with him. Bard returns our phone calls right away, even on weekends. And he's alway+s accessible, any time we need him. Bard sent us papers, which we received on a Saturday. He gave us his cell number, so we called and spoke with him that same day. He calmed our fears so we could have a good weekend. It made such a big difference. Bard really took an interest in our case. We were not just a number to him. This made us feel good. Bard is such a terrific guy, we tell everybody about him.